The fruit of the Kaffir lime tree has always been known to provide many benefits. A few of these include the ability to eliminate stress, repel insects, and enhance healthy skin.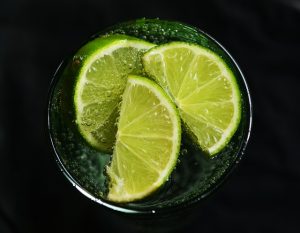 The kaffir lime itself is widely known and used throughout Asia and tropical areas of the world. It is often seen in Asian-inspired cuisine and adds a unique flavor that is highly pleasant to the pallet. You can find the subtle taste within soup flavorings and many different sauces. Besides food, kaffir lime is also used within herbal therapy and treatments. Sections of the lime used most often include its oil, leaves, and rind. With kaffir lime oil, it can be found in various cosmetics, soap, lotions, and shampoos.
Another part of the kaffir tree that is highly useful is the leaves, which can be formulated for use topically. The oil of the kaffir lime is not meant to be digested and can cause several adverse reactions including nausea, vomiting, and lightheadedness. Although these side effects are few, they are the most widely known. In order to receive the best benefit of the kaffir oil, it is suggested that you dilute it so it is not too potent. It is also suggested that you consult with your health care professional first to ensure that it would provide you with proper health benefits.
Besides the above benefits, we have listed three more reasons why dwarf kaffir trees are awesome.
Decrease Redness and Swelling
Decreasing the swelling associated with edema, gout, arthritis, and rheumatism is a major benefit to using the lime from the kaffir tree. As a natural option, the anti-inflammatory agents can also help relieve headache symptoms.
Skin and Body
The lime has a pleasant aroma and is packed full of antioxidants. Having a nice amount of antioxidants is why many skin products include it in their ingredients. Some of the acids within the lime are able to block the body's free radicals and suppress them in order to protect us from cancer developing. The antioxidants are also able to reduce cell death so that age can be slowed down by decreasing all fine lines and wrinkling. By drinking the lime juice you will be able to reap the best benefits possible in order to maintain a young and youthful appearance.
Natural Bug Repellant
When you use the lime juice as a spray or lotion you can easily repel bugs. This is thanks to the natural citronellol and limonene that can be found in the lime. As you apply it you will always have peace of mind knowing that you have the best protection available for your skin.